Vehicle Upholstery Cleaning
Care for your Car's Interior With
Buffalo Upholstery Cleaning
Has the inside of your vehicle seen better days? When you are constantly on the go, it's easy to let things get messy. It all adds up with coffee spills, food stains, pet odors, and the everyday wear and tear of children's activities, sports events, fast food bags & wrappers, or trash. And that means the upholstery in your car looks stained, worn, or retains odors. Buffalo Upholstery Cleaning can help!
Hiring a professional upholstery cleaner for your vehicle improves its overall maintenance and appearance.
Got Dirt? We Bring the Clean
>> We have the knowledge and experience to identify different types of upholstery materials and stains. We know the appropriate cleaning methods and products for every kind of fabric, ensuring effective and safe cleaning without causing damage.
>> We have specialized equipment and products designed for vehicle upholstery. We have a deep cleaning steamer that heats water to 300 degrees, so you know your seats are as clean as they can get. Our high-quality cleaning products are safe for the materials in your car, while also being effective at removing stains, dirt, and odors.
>> DIY cleaning methods might not be as thorough as professional cleaning. We have the tools and techniques to reach deep into the fabric to remove dirt, dust, allergens, and even embedded stains that regular cleaning methods might miss.
>> Regular professional cleaning can extend the lifespan of your car's upholstery. Over time, dirt and debris can break down the fibers of upholstery materials, leading to deterioration. Let us help preserve the quality and appearance of the upholstery.
>> Stubborn stains, such as food, beverages, ink, and pet accidents, can be challenging to remove using household cleaning methods. Buffalo Upholstery Cleaning is trained in stain-specific treatments that can effectively eliminate or minimize the appearance of these stains.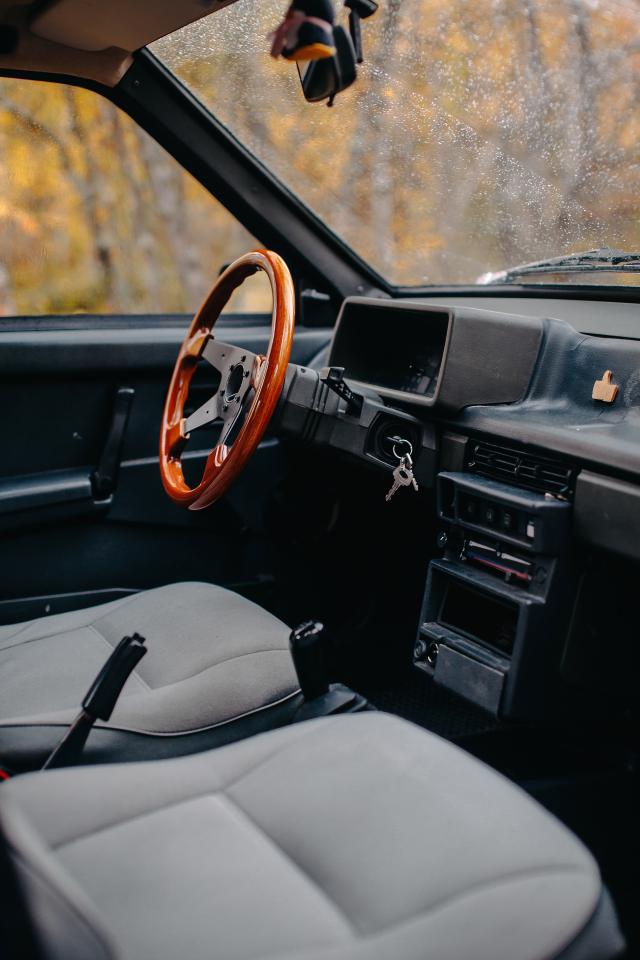 Stains, Dirt and Odors Don't Stand a Chance
>> We are Odor Removal Specialists! If your car's interior has developed unpleasant odors, our professional cleaning can help eliminate them. Food odors, pet odors, spills, smoking, sports equipment - there are many things we bring into our cars on a daily basis that make them smell "not-so-fresh". We use specialized deodorizing techniques to neutralize odors and leave your car smelling clean and cared for.
>> Cleaning car upholstery thoroughly can be time-consuming, especially if you're not familiar with the process. Hiring a professional like us allows you to save time and effort while getting superior results. Also, a professionally cleaned car interior enhances the overall appearance of your vehicle.
>> Car upholstery traps allergens like dust, pollen, and pet dander, which negatively impacts occupants with allergies or respiratory issues. Our professional cleaning reduces these allergens and creates a healthier environment inside the car.
>> Regular maintenance and cleaning, including upholstery cleaning, can help retain the resale value of your car. A well-maintained interior can make a positive impression on potential buyers.
Let us be the company you trust with your vehicle. We can keep you clean, odor free, and on the move in a car you are proud to drive.